Penny Positive: The Gloom, The Gift, & The Glow
Penny had a very bad day. Her desk, her clothes, and even her hair seemed to be against her. Her day filled with gloom as she focused on her horrible day. Can a little orange box she received for her birthday change her outlook?
The present was from her big sister, Rosie, and had just ONE rule to obey....
You shall not, Can Not, WILL NOT, open this box... unless you've had a bad day.
Follow Penny through her bad days and see how one little box can change Penny's focus. Great read for social emotional learning. Come enjoy unicorns, dragons, soggy lunches, pancakes for dinner, and so much more!
Get Your Book Today!
---
The Shine Journal
This Shine Journal is the perfect companion for Penny Positive: The Gloom, the Gift, & the Glow. Penny taught the kids to Find the Shine around them, and now they can keep track of all the wonderful things they have noticed. This Shine Journal will help children remember to look for the positives around them as they go through each day.
Each colorful and kid-friendly page will lead the child through several prompts that will help them focus on the parts of their day and the people and things around them that brought them smiles and joy.
At the end of each page is a challenge for the next day to encourage kids to be thinking of the journal and their positivity challenge all throughout their day.
Make writing in this journal a daily habit to encourage a healthy self-esteem, positivity, and a growth mentality.
Grab a copy today and start finding the shine together!
Grab Your Journal Here!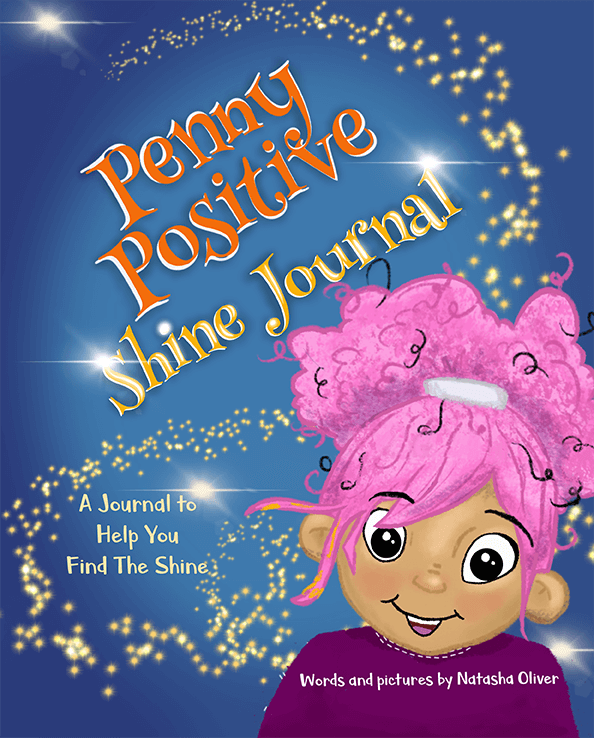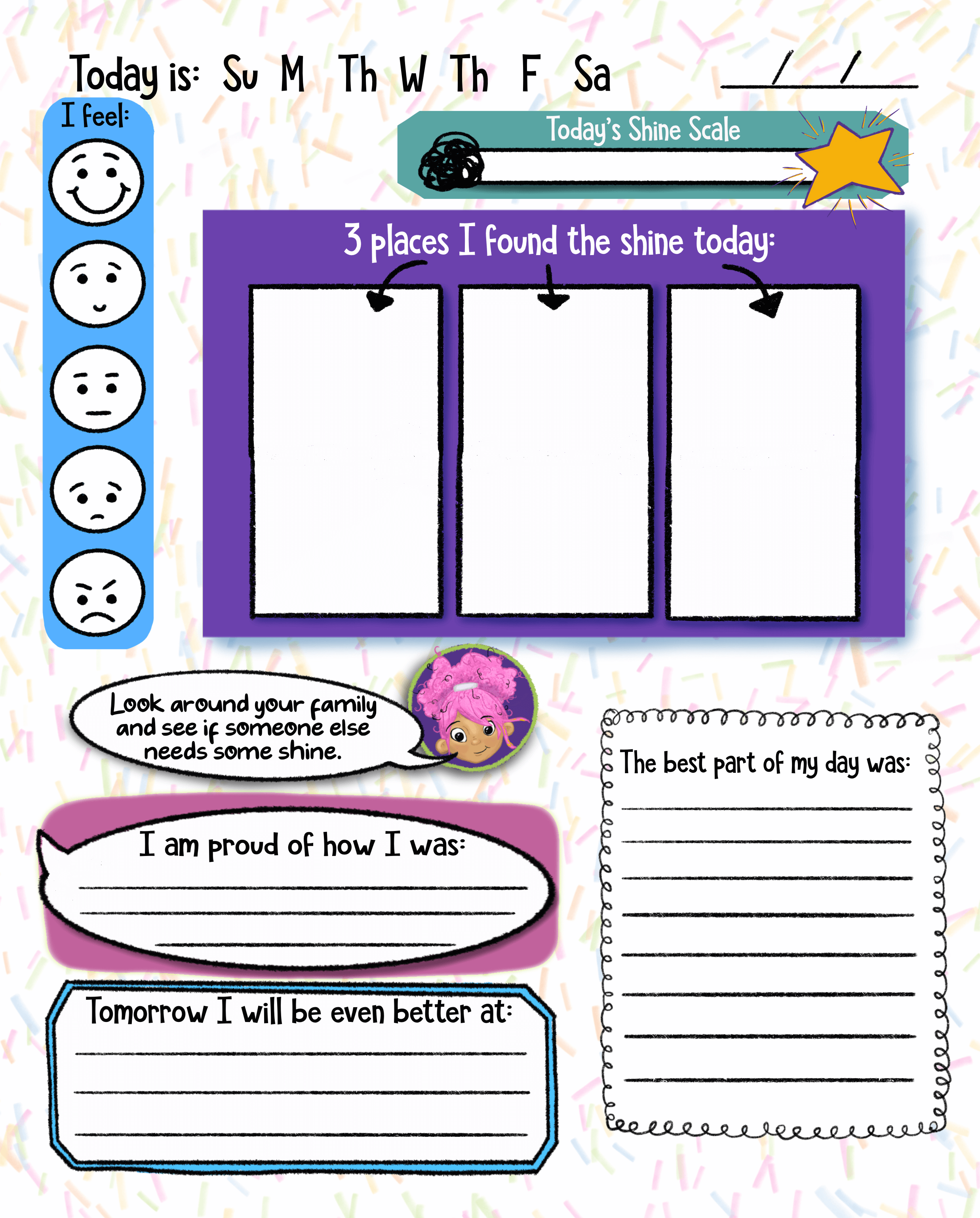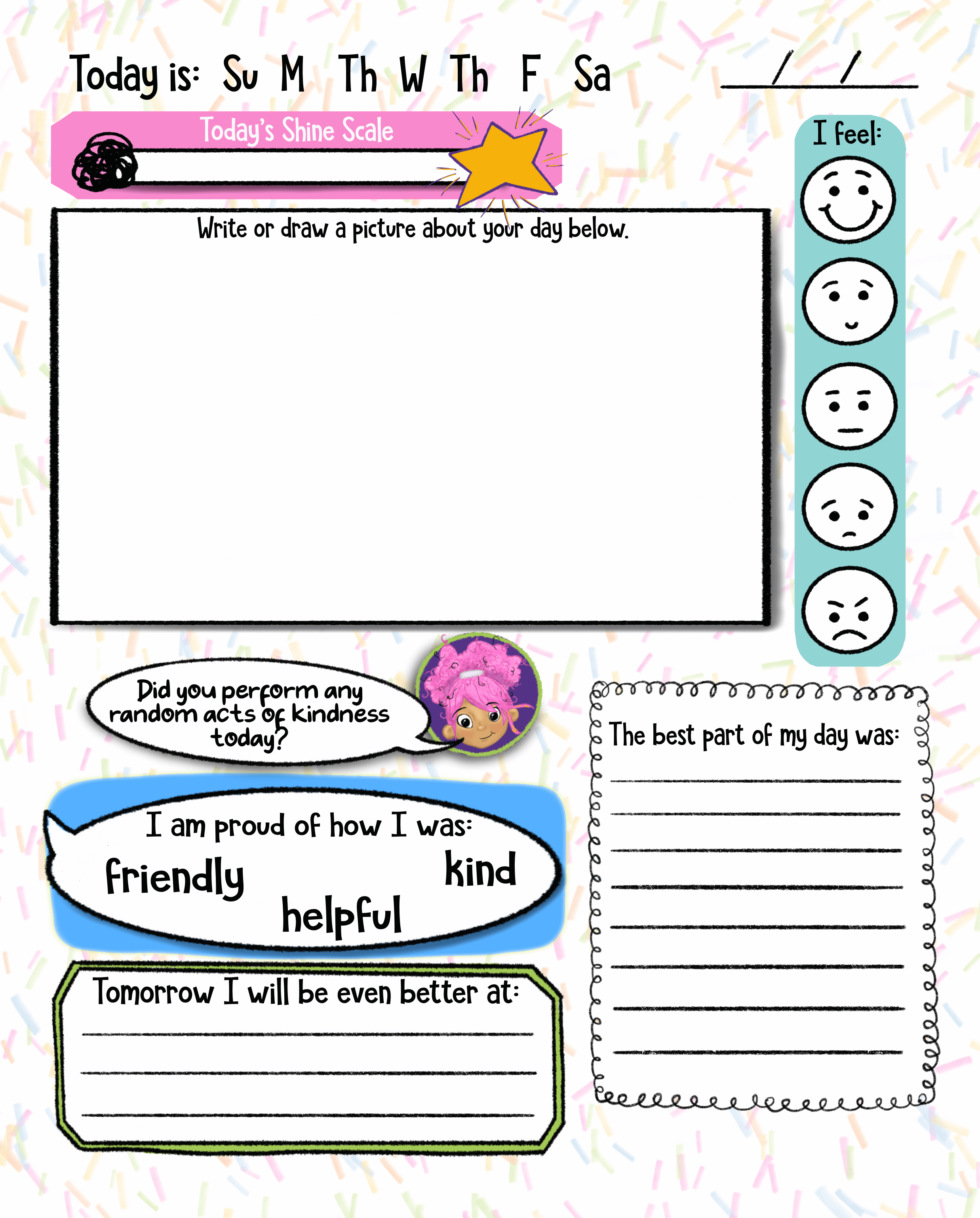 ---
The Teacher's Guide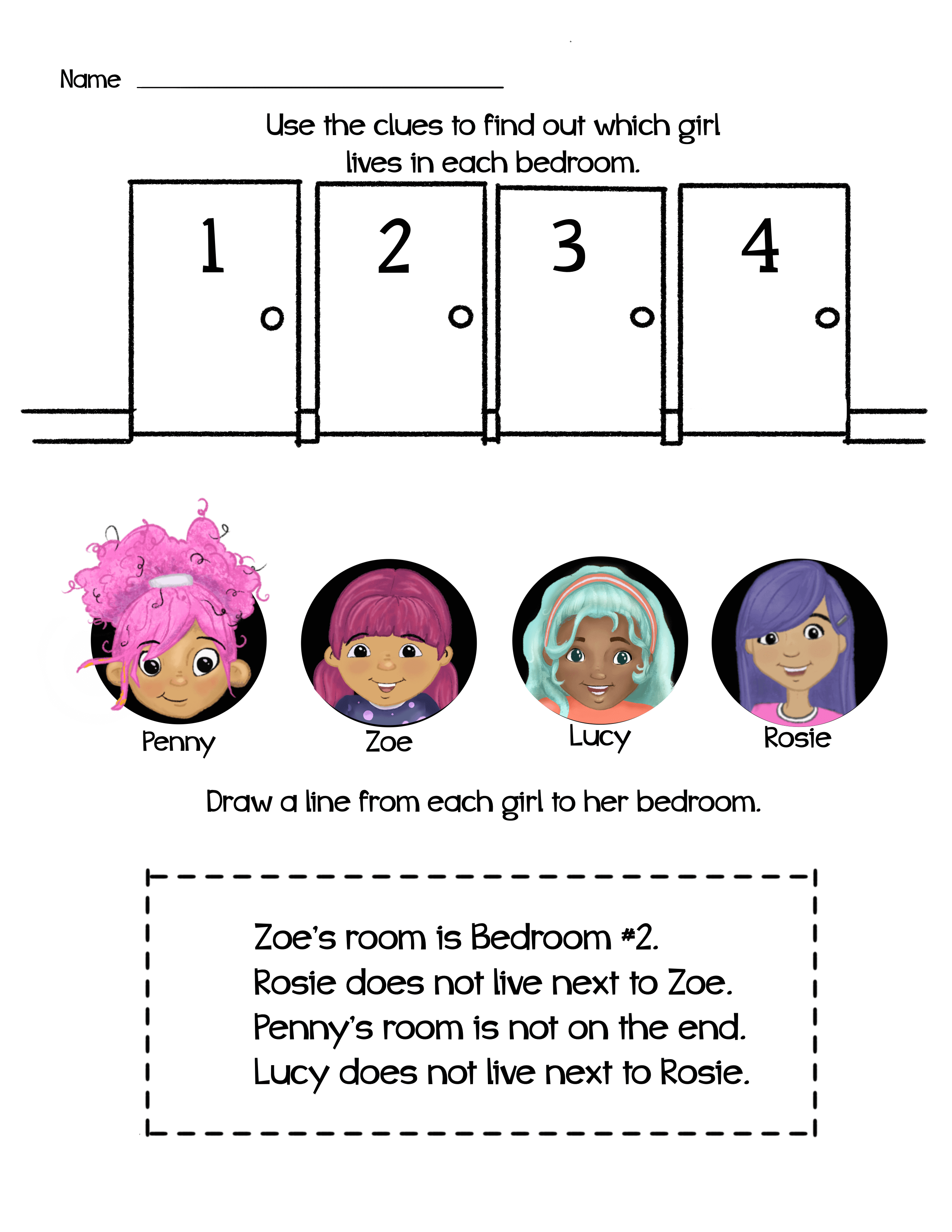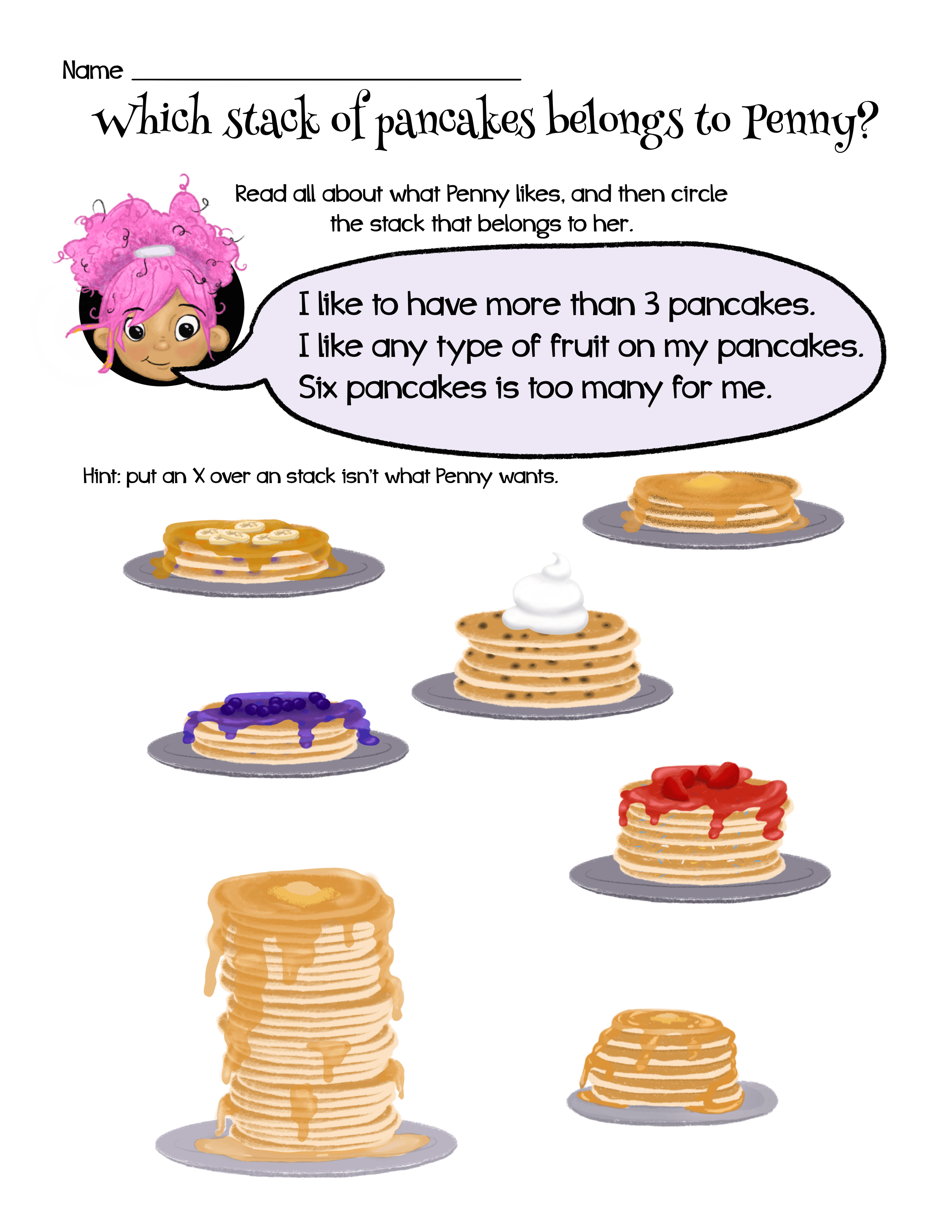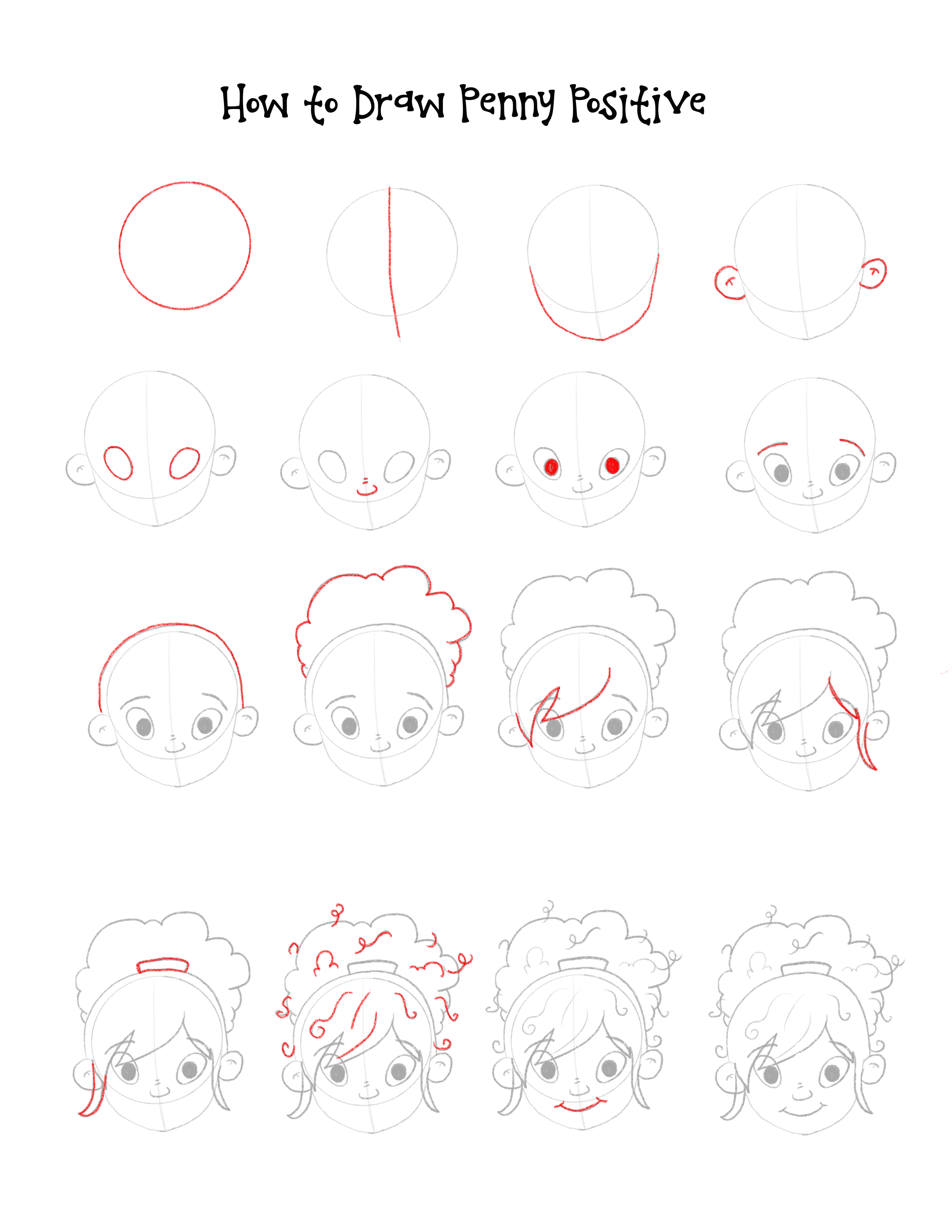 Use the book in your classroom or with your family and have fun with the Teacher's Guide. This 15-page activity booklet is packed with engaging ideas, worksheets, and fun activities to help bring the concepts alive and start great conversations about the topics in the book.
Download the Teacher's Guide!
---
Penny Positive's Pancake Party!
Join the entire Positive family as they enjoy Breakfast for Dinner! Each family member brings their own ingredients to the party. Review your math facts while serving up a delicious batch of Positive Pancakes! Trust me, the pancakes make sense if you read the book!