Too Much Fluff, Just Enough Spit!
A Tale of a Sheep Finding His Moxie.
Finn has hair that is too curly, too frizzy, and TOO BIG. His friends try to help him find ways to control it, but nothing works.
His dream of winning a ribbon seems impossible.
Magnus strutted by with his ribbon from the fair.
Finn knew he wanted one, but what about his hair?
Magnus chortled and said, "You want a ribbon too?
You are too FLUFFY and too FUZZY. No ribbons for you!"
Can a new friend remind Finn that there is so much more to him than his hair and help him find his moxie? Enjoy this funny story that reminds each of us that the things that should bring us confidence are often not on the outside.
Get Your Book Today!
---
Too Much Fluff: The Confidence Journal
This confidence journal was created as a companion for the Too Much Fluff, Just Enough Spit book. Finn helped the kids learn about moxie and self confidence. And this confidence journal will help them track and focus on the things that brings out their moxie.
When we remember that INSIDE we are pretty awesome, it is easier to gain confidence, feel brave, and engage the world with confidence!
Each colorful and kid-friendly page will lead the child through several prompts that will help them remember and focus on what they did right today.
At the end of each page is a challenge for the next day to help them keep their mind on where they can find their confidence.
Make writing in this journal a daily habit to encourage a healthy self-esteem, positivity, and a growth mentality.
Grab a copy today and start finding the shine together!
Grab Your Journal Here!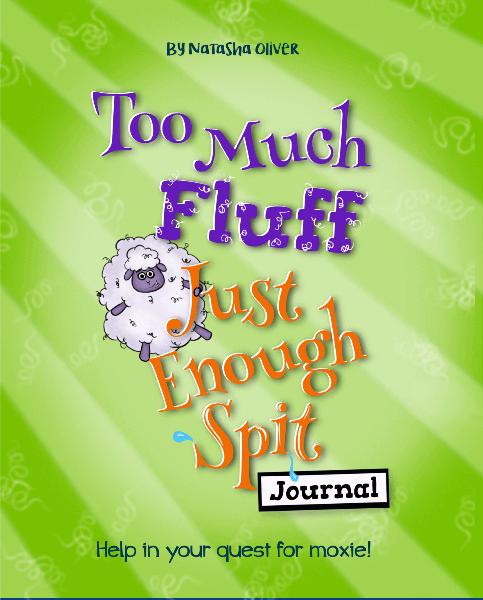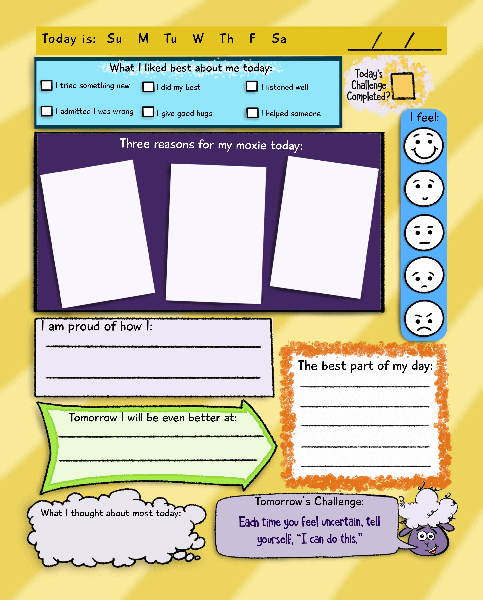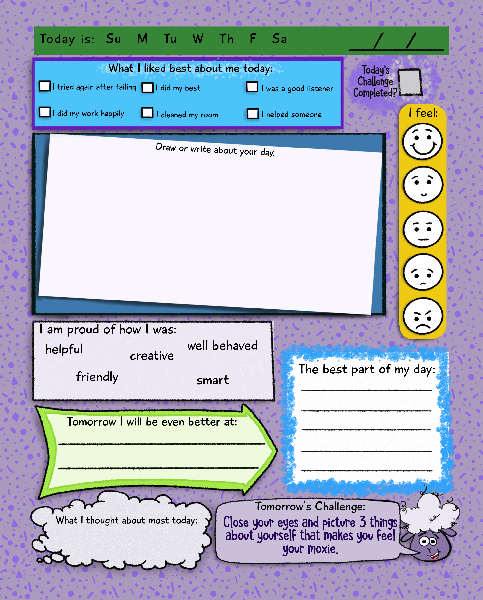 ---
The Teacher's Guide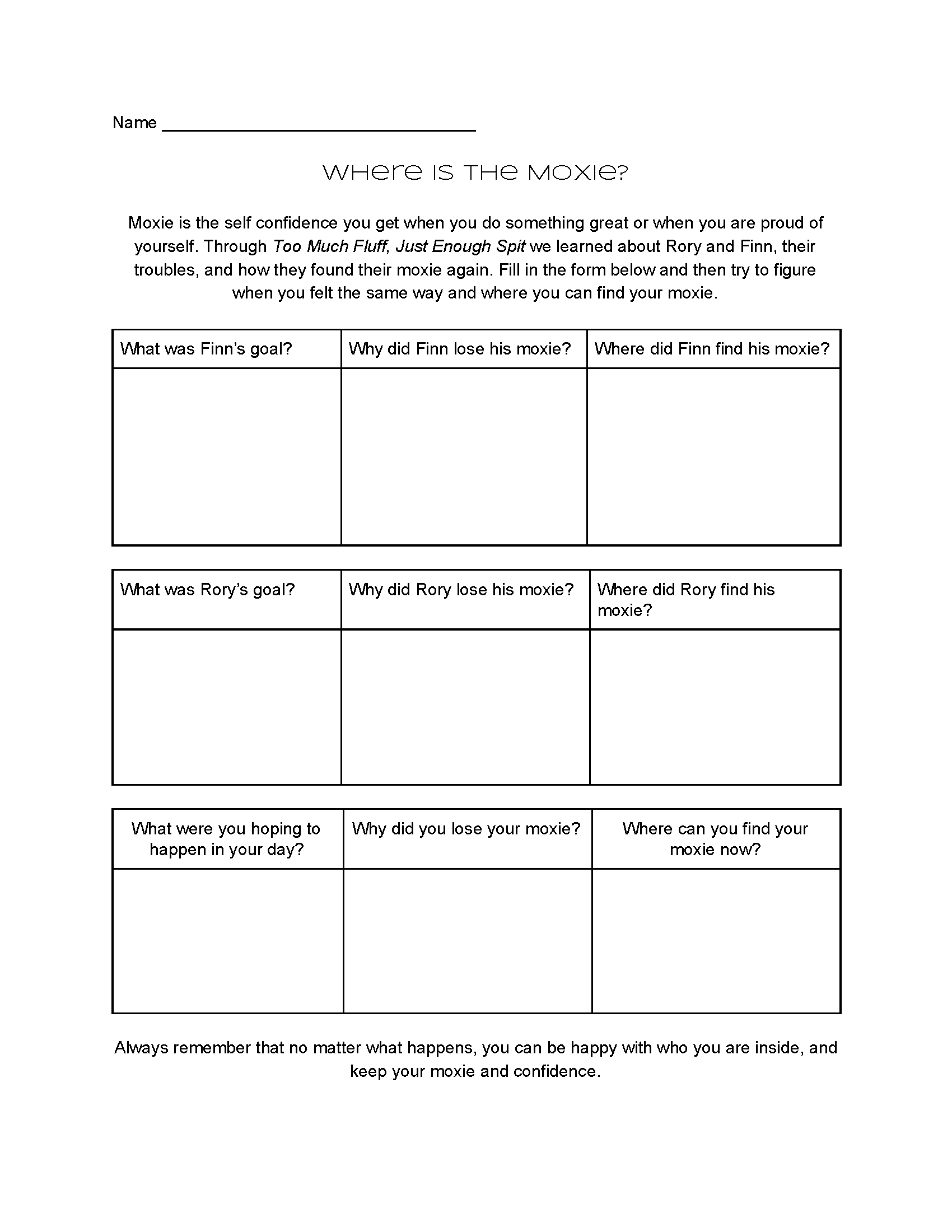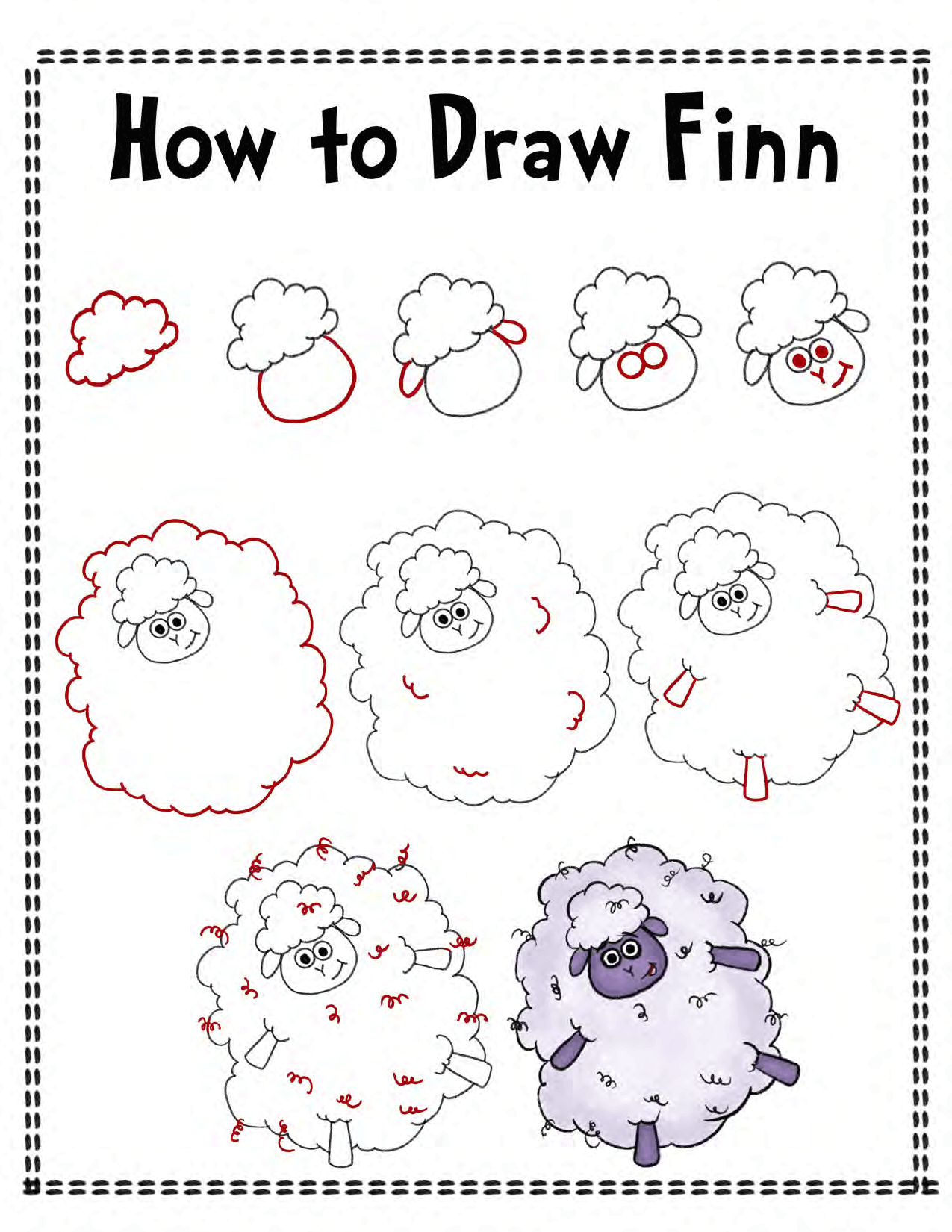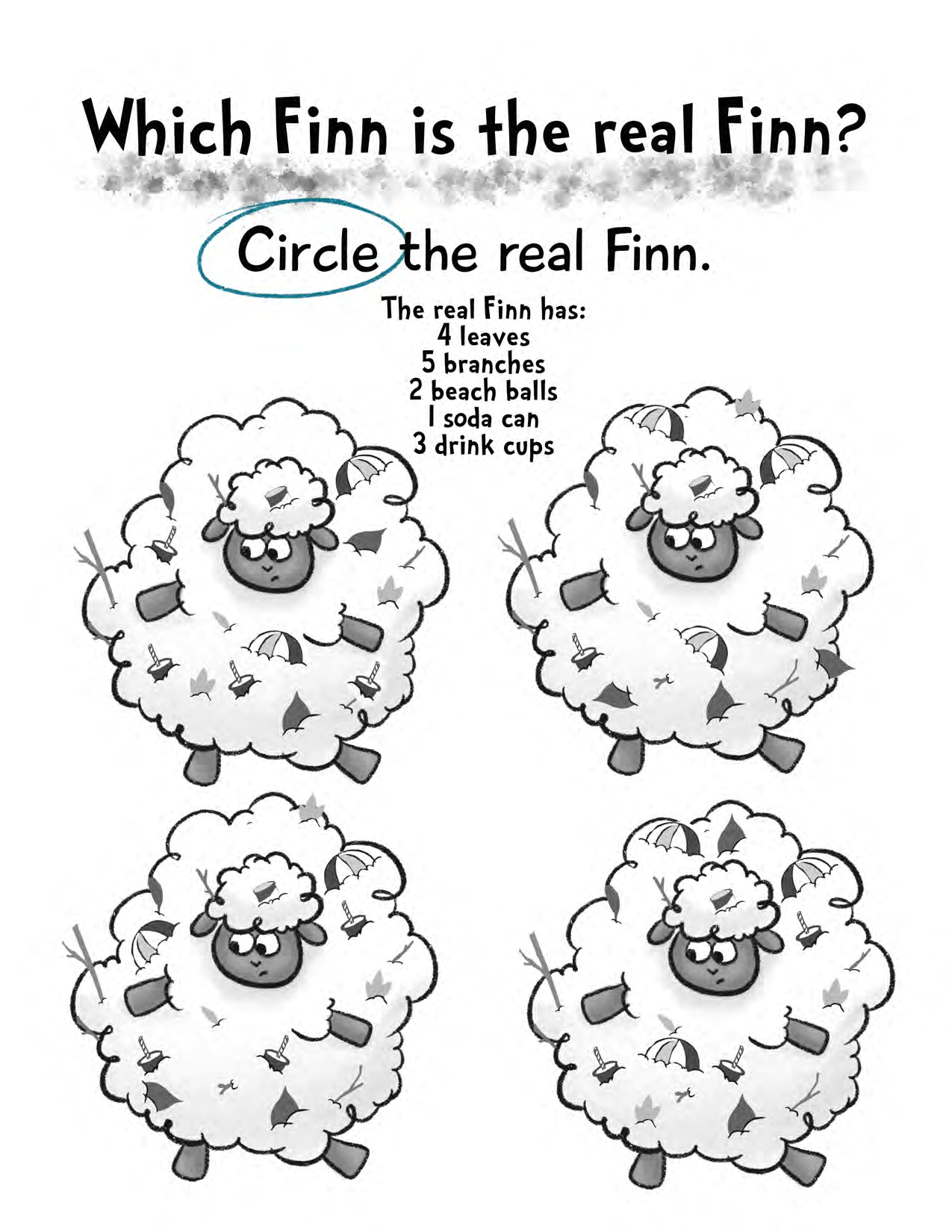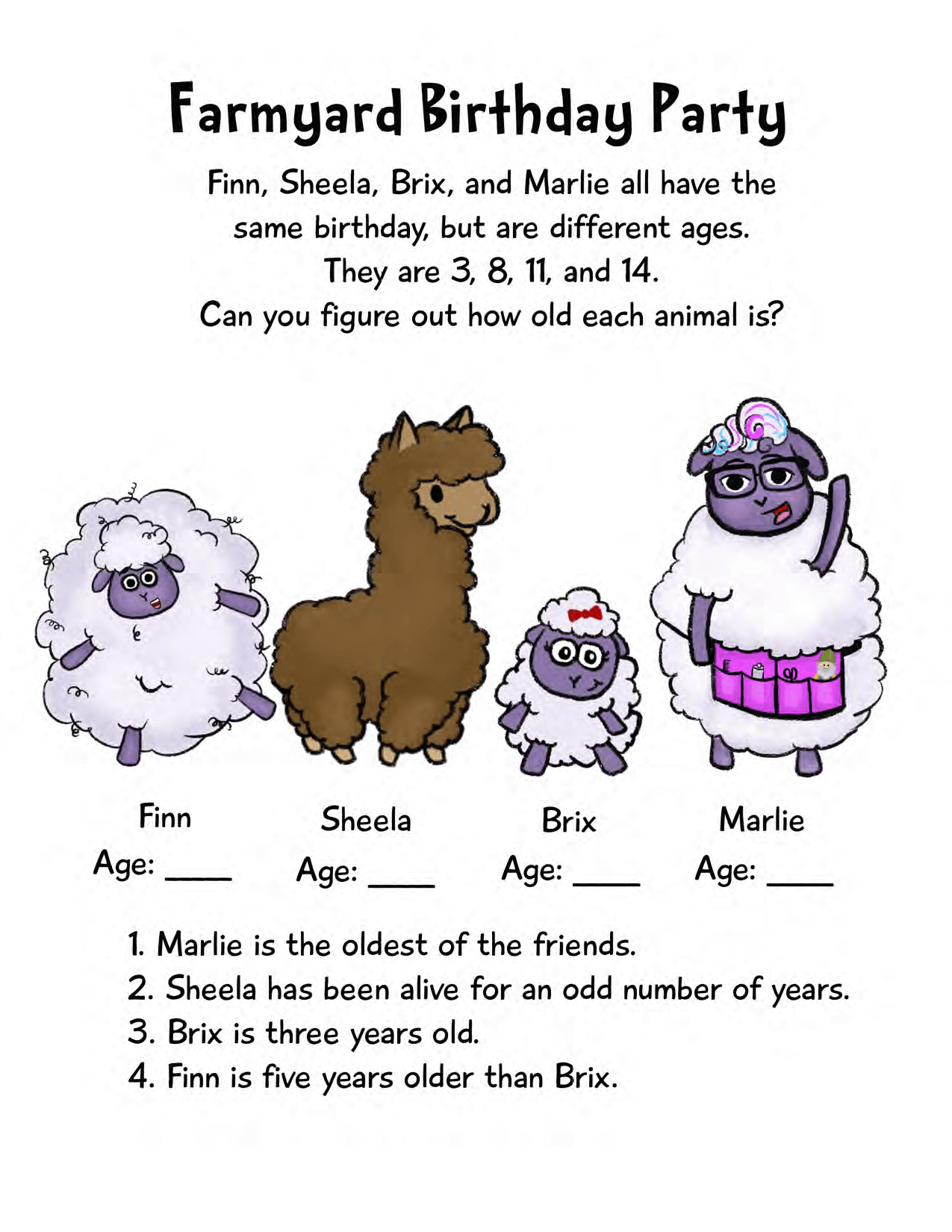 Use the book in your classroom or with your family and have fun with the Teacher's Guide. This 14-page activity booklet is packed with engaging ideas, worksheets, and fun activities to help bring the concepts alive and start great conversations about the topics in the book.
Download the Teacher's Guide!
---
Farmyard Dash
Join Finn and his farmyard friends, choose his racing hairstyle, and review your math facts while racing across the farm!